Our objective is to provide the maximum benefit for your flexible workforce management program. Based on experiences with other clients and market best practices we offer bundled services and products. With our solutions, we solve usual challenges within a workforce management program and improve efficiency, compliance and savings.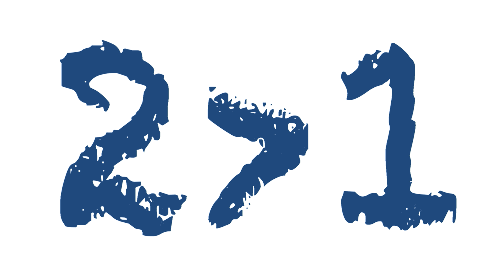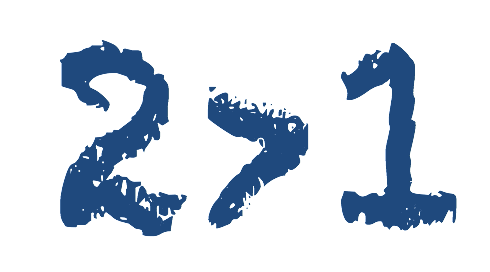 Market Benchmark

| Talent Data Exchange
You are looking for data to improve your supply chain or HR processes? You want to establish rate cards on real market rates instead on assumptions? We are partnering with Brightfield Strategies introducing Talent Data Exchange (TDX) for the German market.
TDX uses detailed contingent workforce requisition, candidate submittal, and assignment data to enable holistic cost, quality, and efficiency analysis
Includes over $28 billion of actual VMS transactions from 80 countries
TDX complements existing VMS reporting and MSP analytics capabilities by augmenting market data and providing standardized benchmarks against market
Data Sources
| Giving the Platform's Depth and Breadth
TDX data is culled from enterprise systems including Vendor Management Systems (VMS), Applicant Tracking Systems (ATS) and Human Resource Information Systems (HRIS). Enterprise Resource Planning (ERP) systems for all labor categories respective to contingent workers and employees.
Data Comparability
| Don't Compare Apples with Oranges
In order to achieve true market benchmarks, data must conform to a standard set of values. Obviously, a receptionist and software architect have vastly different pay rates and bill rates. Amazingly however, it may turn out that the level of rate variability within a single job title even when constrained to a specific level of experience is unsettlingly high. Accordingly, TDX has devised a way for members to explore the various attributes that uniquely make up requirements within any given job title. In fact, what is treated as a single job title can at times be broken down into several "variants" for more specificity – and such specificity yields increased benchmarking precision. At the company level, attributes include industry, company size and location. At the job title level however the wide variety of attributes available may vary based on the ready data associated with each selection. Attributes may include skills, shifts, experience, certifications, licenses, education, clearance and fragments of job descriptions that our algorithms determine to be the most relevant to the role.
Your Membership
| Free with data sharing
If you have a Vendor Management System live within your company or you are close to go live, you are entitled for a free membership by just sharing your data.
[cwp_et_pb_layout_slider_standard disable_np_label="on" show_pagination="off" dots_position="bottom-left" animation_in="slideInLeft" animation_out="slideOutRight" loop_slider="on" auto_height="on" touch_drag="on" admin_label="TDX Pricetable" num_items="3″ num_items_tablet="2″ num_items_phone="1″ num_items_last_edited="on|tablet" slides_margin="15″ slides_margin_phone="0″ slides_margin_last_edited="on|desktop" dots_size_phone="14px" dots_size_last_edited="on|phone" section_pading_margin="on" row_pading_margin="on" _builder_version="3.0.87″ navmenu_line_height_tablet="2″ background_color_gradient_type="linear" background_color_gradient_direction="1px" background_color_gradient_direction_radial="center" background_color_gradient_overlays_image="off" custom_button_prev="on" button_prev_text_color="#003366″ button_prev_bg_color_gradient_type="linear" button_prev_bg_color_gradient_direction="1px" button_prev_bg_color_gradient_direction_radial="center" button_prev_bg_color_gradient_overlays_image="off" button_prev_border_width="0″ button_prev_border_radius="0″ button_prev_icon="%%189%%" button_prev_icon_color="#003366″ button_prev_icon_placement="left" button_prev_on_hover="off" button_prev_border_radius_hover="0″ button_prev_letter_spacing_hover="0″ button_prev_text_size_tablet="1″ button_prev_letter_spacing_tablet="0″ custom_button_next="on" button_next_text_color="#003366″ button_next_bg_color_gradient_type="linear" button_next_bg_color_gradient_direction="1px" button_next_bg_color_gradient_direction_radial="center" button_next_bg_color_gradient_overlays_image="off" button_next_border_width="0″ button_next_border_radius="0″ button_next_icon="%%190%%" button_next_icon_color="#003366″ button_next_on_hover="off" button_next_border_radius_hover="0″ button_next_letter_spacing_hover="0″ button_next_text_size_tablet="1″ button_next_letter_spacing_tablet="0″ saved_tabs="all"] [cwp_et_pb_layout_slide_item_standard _builder_version="3.0.87″ slide_type="layout" media_position="top" img_show_in_lightbox="on" img_url_new_window="off" slide_layout="206604″ buttons_gap="10px" use_icon="off" use_image="off" icon_placement="top" use_background_color_gradient="off" background_color_gradient_type="linear" background_color_gradient_direction_radial="center" background_color_gradient_overlays_image="off" parallax="off" parallax_method="on" background_size="cover" background_position="center" background_repeat="no-repeat" background_blend="normal" img_force_fullwidth="off" img_always_center_on_mobile="on" text_font="||||||||" text_font_size_tablet="51″ text_font_size_phone="51″ text_letter_spacing_tablet="50″ text_letter_spacing_phone="50″ text_line_height_tablet="2″ text_line_height_phone="2″ text_text_shadow_style="none" text_text_shadow_color="rgba(0,0,0,0.4)" link_font="||||||||" link_font_size_tablet="51″ link_font_size_phone="51″ link_letter_spacing_tablet="50″ link_letter_spacing_phone="50″ link_line_height_tablet="2″ link_line_height_phone="2″ link_text_shadow_style="none" link_text_shadow_color="rgba(0,0,0,0.4)" ul_font="||||||||" ul_font_size_tablet="51″ ul_font_size_phone="51″ ul_letter_spacing_tablet="50″ ul_letter_spacing_phone="50″ ul_line_height_tablet="2″ ul_line_height_phone="2″ ul_text_shadow_style="none" ul_text_shadow_color="rgba(0,0,0,0.4)" ul_type="disc" ul_position="outside" ul_item_indent="0px" ol_font="||||||||" ol_font_size_tablet="51″ ol_font_size_phone="51″ ol_letter_spacing_tablet="50″ ol_letter_spacing_phone="50″ ol_line_height_tablet="2″ ol_line_height_phone="2″ ol_text_shadow_style="none" ol_text_shadow_color="rgba(0,0,0,0.4)" ol_type="decimal" ol_position="outside" ol_item_indent="0px" quote_font="||||||||" quote_font_size_tablet="51″ quote_font_size_phone="51″ quote_letter_spacing_tablet="50″ quote_letter_spacing_phone="50″ quote_line_height_tablet="2″ quote_line_height_phone="2″ quote_text_shadow_style="none" quote_text_shadow_color="rgba(0,0,0,0.4)" quote_border_weight="5px" header_font="||||||||" header_font_size_tablet="51″ header_font_size_phone="51″ header_letter_spacing_tablet="50″ header_letter_spacing_phone="50″ header_line_height_tablet="2″ header_line_height_phone="2″ header_text_shadow_style="none" header_text_shadow_color="rgba(0,0,0,0.4)" header_2_font="||||||||" header_2_font_size_tablet="51″ header_2_font_size_phone="51″ header_2_letter_spacing_tablet="50″ header_2_letter_spacing_phone="50″ header_2_line_height_tablet="2″ header_2_line_height_phone="2″ header_2_text_shadow_style="none" header_2_text_shadow_color="rgba(0,0,0,0.4)" header_3_font="||||||||" header_3_font_size_tablet="51″ header_3_font_size_phone="51″ header_3_letter_spacing_tablet="50″ header_3_letter_spacing_phone="50″ header_3_line_height_tablet="2″ header_3_line_height_phone="2″ header_3_text_shadow_style="none" header_3_text_shadow_color="rgba(0,0,0,0.4)" header_4_font="||||||||" header_4_font_size_tablet="51″ header_4_font_size_phone="51″ header_4_letter_spacing_tablet="50″ header_4_letter_spacing_phone="50″ header_4_line_height_tablet="2″ header_4_line_height_phone="2″ header_4_text_shadow_style="none" header_4_text_shadow_color="rgba(0,0,0,0.4)" header_5_font="||||||||" header_5_font_size_tablet="51″ header_5_font_size_phone="51″ header_5_letter_spacing_tablet="50″ header_5_letter_spacing_phone="50″ header_5_line_height_tablet="2″ header_5_line_height_phone="2″ header_5_text_shadow_style="none" header_5_text_shadow_color="rgba(0,0,0,0.4)" header_6_font="||||||||" header_6_font_size_tablet="51″ header_6_font_size_phone="51″ header_6_letter_spacing_tablet="50″ header_6_letter_spacing_phone="50″ header_6_line_height_tablet="2″ header_6_line_height_phone="2″ header_6_text_shadow_style="none" header_6_text_shadow_color="rgba(0,0,0,0.4)" icon_custom_style="off" icon_color="#003366″ use_circle="off" circle_color="#003366″ use_circle_border="off" circle_border_color="#003366″ icon_font_size="14px" icon_font_size_tablet="14px" icon_font_size_phone="14px" media_vertical_align="flex-start" content_width="50%" content_width_tablet="50%" content_width_phone="50%" content_wrapper_align="left" content_vertical_align="flex-start" custom_button_one="off" button_one_text_size_tablet="51″ button_one_text_size_phone="51″ button_one_bg_use_color_gradient="off" button_one_bg_color_gradient_type="linear" button_one_bg_color_gradient_direction_radial="center" button_one_bg_color_gradient_overlays_image="off" button_one_bg_size="cover" button_one_bg_position="center" button_one_bg_repeat="no-repeat" button_one_bg_blend="normal" button_one_letter_spacing_tablet="50″ button_one_letter_spacing_phone="50″ button_one_font="||||||||" button_one_use_icon="on" button_one_icon_placement="right" button_one_on_hover="on" button_one_letter_spacing_hover_tablet="50″ button_one_letter_spacing_hover_phone="50″ button_one_text_shadow_style="none" button_one_text_shadow_color="rgba(0,0,0,0.4)" box_shadow_style_button_one="none" box_shadow_color_button_one="rgba(0,0,0,0.3)" box_shadow_position_button_one="outer" custom_button_two="off" button_two_text_size_tablet="51″ button_two_text_size_phone="51″ button_two_bg_use_color_gradient="off" button_two_bg_color_gradient_type="linear" button_two_bg_color_gradient_direction_radial="center" button_two_bg_color_gradient_overlays_image="off" button_two_bg_size="cover" button_two_bg_position="center" button_two_bg_repeat="no-repeat" button_two_bg_blend="normal" button_two_letter_spacing_tablet="50″ button_two_letter_spacing_phone="50″ button_two_font="||||||||" button_two_use_icon="on" button_two_icon_placement="right" button_two_on_hover="on" button_two_letter_spacing_hover_tablet="50″ button_two_letter_spacing_hover_phone="50″ button_two_text_shadow_style="none" button_two_text_shadow_color="rgba(0,0,0,0.4)" box_shadow_style_button_two="none" box_shadow_color_button_two="rgba(0,0,0,0.3)" box_shadow_position_button_two="outer" custom_margin_last_edited="on|desktop" custom_padding_tablet="|0px||" custom_padding_phone="|0px||" /][cwp_et_pb_layout_slide_item_standard _builder_version="3.0.87″ slide_type="layout" media_position="top" img_show_in_lightbox="on" img_url_new_window="off" slide_layout="206598″ buttons_gap="10px" use_icon="off" use_image="off" icon_placement="top" use_background_color_gradient="off" background_color_gradient_type="linear" background_color_gradient_direction_radial="center" background_color_gradient_overlays_image="off" parallax="off" parallax_method="on" background_size="cover" background_position="center" background_repeat="no-repeat" background_blend="normal" img_force_fullwidth="off" img_always_center_on_mobile="on" text_font="||||||||" text_font_size_tablet="51″ text_font_size_phone="51″ text_letter_spacing_tablet="50″ text_letter_spacing_phone="50″ text_line_height_tablet="2″ text_line_height_phone="2″ text_text_shadow_style="none" text_text_shadow_color="rgba(0,0,0,0.4)" link_font="||||||||" link_font_size_tablet="51″ link_font_size_phone="51″ link_letter_spacing_tablet="50″ link_letter_spacing_phone="50″ link_line_height_tablet="2″ link_line_height_phone="2″ link_text_shadow_style="none" link_text_shadow_color="rgba(0,0,0,0.4)" ul_font="||||||||" ul_font_size_tablet="51″ ul_font_size_phone="51″ ul_letter_spacing_tablet="50″ ul_letter_spacing_phone="50″ ul_line_height_tablet="2″ ul_line_height_phone="2″ ul_text_shadow_style="none" ul_text_shadow_color="rgba(0,0,0,0.4)" ul_type="disc" ul_position="outside" ul_item_indent="0px" ol_font="||||||||" ol_font_size_tablet="51″ ol_font_size_phone="51″ ol_letter_spacing_tablet="50″ ol_letter_spacing_phone="50″ ol_line_height_tablet="2″ ol_line_height_phone="2″ ol_text_shadow_style="none" ol_text_shadow_color="rgba(0,0,0,0.4)" ol_type="decimal" ol_position="outside" ol_item_indent="0px" quote_font="||||||||" quote_font_size_tablet="51″ quote_font_size_phone="51″ quote_letter_spacing_tablet="50″ quote_letter_spacing_phone="50″ quote_line_height_tablet="2″ quote_line_height_phone="2″ quote_text_shadow_style="none" quote_text_shadow_color="rgba(0,0,0,0.4)" quote_border_weight="5px" header_font="||||||||" header_font_size_tablet="51″ header_font_size_phone="51″ header_letter_spacing_tablet="50″ header_letter_spacing_phone="50″ header_line_height_tablet="2″ header_line_height_phone="2″ header_text_shadow_style="none" header_text_shadow_color="rgba(0,0,0,0.4)" header_2_font="||||||||" header_2_font_size_tablet="51″ header_2_font_size_phone="51″ header_2_letter_spacing_tablet="50″ header_2_letter_spacing_phone="50″ header_2_line_height_tablet="2″ header_2_line_height_phone="2″ header_2_text_shadow_style="none" header_2_text_shadow_color="rgba(0,0,0,0.4)" header_3_font="||||||||" header_3_font_size_tablet="51″ header_3_font_size_phone="51″ header_3_letter_spacing_tablet="50″ header_3_letter_spacing_phone="50″ header_3_line_height_tablet="2″ header_3_line_height_phone="2″ header_3_text_shadow_style="none" header_3_text_shadow_color="rgba(0,0,0,0.4)" header_4_font="||||||||" header_4_font_size_tablet="51″ header_4_font_size_phone="51″ header_4_letter_spacing_tablet="50″ header_4_letter_spacing_phone="50″ header_4_line_height_tablet="2″ header_4_line_height_phone="2″ header_4_text_shadow_style="none" header_4_text_shadow_color="rgba(0,0,0,0.4)" header_5_font="||||||||" header_5_font_size_tablet="51″ header_5_font_size_phone="51″ header_5_letter_spacing_tablet="50″ header_5_letter_spacing_phone="50″ header_5_line_height_tablet="2″ header_5_line_height_phone="2″ header_5_text_shadow_style="none" header_5_text_shadow_color="rgba(0,0,0,0.4)" header_6_font="||||||||" header_6_font_size_tablet="51″ header_6_font_size_phone="51″ header_6_letter_spacing_tablet="50″ header_6_letter_spacing_phone="50″ header_6_line_height_tablet="2″ header_6_line_height_phone="2″ header_6_text_shadow_style="none" header_6_text_shadow_color="rgba(0,0,0,0.4)" icon_custom_style="off" icon_color="#003366″ use_circle="off" circle_color="#003366″ use_circle_border="off" circle_border_color="#003366″ icon_font_size="14px" icon_font_size_tablet="14px" icon_font_size_phone="14px" media_vertical_align="flex-start" content_width="50%" content_width_tablet="50%" content_width_phone="50%" content_wrapper_align="left" content_vertical_align="flex-start" custom_button_one="off" button_one_text_size_tablet="51″ button_one_text_size_phone="51″ button_one_bg_use_color_gradient="off" button_one_bg_color_gradient_type="linear" button_one_bg_color_gradient_direction_radial="center" button_one_bg_color_gradient_overlays_image="off" button_one_bg_size="cover" button_one_bg_position="center" button_one_bg_repeat="no-repeat" button_one_bg_blend="normal" button_one_letter_spacing_tablet="50″ button_one_letter_spacing_phone="50″ button_one_font="||||||||" button_one_use_icon="on" button_one_icon_placement="right" button_one_on_hover="on" button_one_letter_spacing_hover_tablet="50″ button_one_letter_spacing_hover_phone="50″ button_one_text_shadow_style="none" button_one_text_shadow_color="rgba(0,0,0,0.4)" box_shadow_style_button_one="none" box_shadow_color_button_one="rgba(0,0,0,0.3)" box_shadow_position_button_one="outer" custom_button_two="off" button_two_text_size_tablet="51″ button_two_text_size_phone="51″ button_two_bg_use_color_gradient="off" button_two_bg_color_gradient_type="linear" button_two_bg_color_gradient_direction_radial="center" button_two_bg_color_gradient_overlays_image="off" button_two_bg_size="cover" button_two_bg_position="center" button_two_bg_repeat="no-repeat" button_two_bg_blend="normal" button_two_letter_spacing_tablet="50″ button_two_letter_spacing_phone="50″ button_two_font="||||||||" button_two_use_icon="on" button_two_icon_placement="right" button_two_on_hover="on" button_two_letter_spacing_hover_tablet="50″ button_two_letter_spacing_hover_phone="50″ button_two_text_shadow_style="none" button_two_text_shadow_color="rgba(0,0,0,0.4)" box_shadow_style_button_two="none" box_shadow_color_button_two="rgba(0,0,0,0.3)" box_shadow_position_button_two="outer" /][cwp_et_pb_layout_slide_item_standard _builder_version="3.0.87″ slide_type="layout" media_position="top" img_show_in_lightbox="on" img_url_new_window="off" slide_layout="206595″ buttons_gap="10px" use_icon="off" use_image="off" icon_placement="top" use_background_color_gradient="off" background_color_gradient_type="linear" background_color_gradient_direction_radial="center" background_color_gradient_overlays_image="off" parallax="off" parallax_method="on" background_size="cover" background_position="center" background_repeat="no-repeat" background_blend="normal" img_force_fullwidth="off" img_always_center_on_mobile="on" text_font="||||||||" text_font_size_tablet="51″ text_font_size_phone="51″ text_letter_spacing_tablet="50″ text_letter_spacing_phone="50″ text_line_height_tablet="2″ text_line_height_phone="2″ text_text_shadow_style="none" text_text_shadow_color="rgba(0,0,0,0.4)" link_font="||||||||" link_font_size_tablet="51″ link_font_size_phone="51″ link_letter_spacing_tablet="50″ link_letter_spacing_phone="50″ link_line_height_tablet="2″ link_line_height_phone="2″ link_text_shadow_style="none" link_text_shadow_color="rgba(0,0,0,0.4)" ul_font="||||||||" ul_font_size_tablet="51″ ul_font_size_phone="51″ ul_letter_spacing_tablet="50″ ul_letter_spacing_phone="50″ ul_line_height_tablet="2″ ul_line_height_phone="2″ ul_text_shadow_style="none" ul_text_shadow_color="rgba(0,0,0,0.4)" ul_type="disc" ul_position="outside" ul_item_indent="0px" ol_font="||||||||" ol_font_size_tablet="51″ ol_font_size_phone="51″ ol_letter_spacing_tablet="50″ ol_letter_spacing_phone="50″ ol_line_height_tablet="2″ ol_line_height_phone="2″ ol_text_shadow_style="none" ol_text_shadow_color="rgba(0,0,0,0.4)" ol_type="decimal" ol_position="outside" ol_item_indent="0px" quote_font="||||||||" quote_font_size_tablet="51″ quote_font_size_phone="51″ quote_letter_spacing_tablet="50″ quote_letter_spacing_phone="50″ quote_line_height_tablet="2″ quote_line_height_phone="2″ quote_text_shadow_style="none" quote_text_shadow_color="rgba(0,0,0,0.4)" quote_border_weight="5px" header_font="||||||||" header_font_size_tablet="51″ header_font_size_phone="51″ header_letter_spacing_tablet="50″ header_letter_spacing_phone="50″ header_line_height_tablet="2″ header_line_height_phone="2″ header_text_shadow_style="none" header_text_shadow_color="rgba(0,0,0,0.4)" header_2_font="||||||||" header_2_font_size_tablet="51″ header_2_font_size_phone="51″ header_2_letter_spacing_tablet="50″ header_2_letter_spacing_phone="50″ header_2_line_height_tablet="2″ header_2_line_height_phone="2″ header_2_text_shadow_style="none" header_2_text_shadow_color="rgba(0,0,0,0.4)" header_3_font="||||||||" header_3_font_size_tablet="51″ header_3_font_size_phone="51″ header_3_letter_spacing_tablet="50″ header_3_letter_spacing_phone="50″ header_3_line_height_tablet="2″ header_3_line_height_phone="2″ header_3_text_shadow_style="none" header_3_text_shadow_color="rgba(0,0,0,0.4)" header_4_font="||||||||" header_4_font_size_tablet="51″ header_4_font_size_phone="51″ header_4_letter_spacing_tablet="50″ header_4_letter_spacing_phone="50″ header_4_line_height_tablet="2″ header_4_line_height_phone="2″ header_4_text_shadow_style="none" header_4_text_shadow_color="rgba(0,0,0,0.4)" header_5_font="||||||||" header_5_font_size_tablet="51″ header_5_font_size_phone="51″ header_5_letter_spacing_tablet="50″ header_5_letter_spacing_phone="50″ header_5_line_height_tablet="2″ header_5_line_height_phone="2″ header_5_text_shadow_style="none" header_5_text_shadow_color="rgba(0,0,0,0.4)" header_6_font="||||||||" header_6_font_size_tablet="51″ header_6_font_size_phone="51″ header_6_letter_spacing_tablet="50″ header_6_letter_spacing_phone="50″ header_6_line_height_tablet="2″ header_6_line_height_phone="2″ header_6_text_shadow_style="none" header_6_text_shadow_color="rgba(0,0,0,0.4)" icon_custom_style="off" icon_color="#003366″ use_circle="off" circle_color="#003366″ use_circle_border="off" circle_border_color="#003366″ icon_font_size="14px" icon_font_size_tablet="14px" icon_font_size_phone="14px" media_vertical_align="flex-start" content_width="50%" content_width_tablet="50%" content_width_phone="50%" content_wrapper_align="left" content_vertical_align="flex-start" custom_button_one="off" button_one_text_size_tablet="51″ button_one_text_size_phone="51″ button_one_bg_use_color_gradient="off" button_one_bg_color_gradient_type="linear" button_one_bg_color_gradient_direction_radial="center" button_one_bg_color_gradient_overlays_image="off" button_one_bg_size="cover" button_one_bg_position="center" button_one_bg_repeat="no-repeat" button_one_bg_blend="normal" button_one_letter_spacing_tablet="50″ button_one_letter_spacing_phone="50″ button_one_font="||||||||" button_one_use_icon="on" button_one_icon_placement="right" button_one_on_hover="on" button_one_letter_spacing_hover_tablet="50″ button_one_letter_spacing_hover_phone="50″ button_one_text_shadow_style="none" button_one_text_shadow_color="rgba(0,0,0,0.4)" box_shadow_style_button_one="none" box_shadow_color_button_one="rgba(0,0,0,0.3)" box_shadow_position_button_one="outer" custom_button_two="off" button_two_text_size_tablet="51″ button_two_text_size_phone="51″ button_two_bg_use_color_gradient="off" button_two_bg_color_gradient_type="linear" button_two_bg_color_gradient_direction_radial="center" button_two_bg_color_gradient_overlays_image="off" button_two_bg_size="cover" button_two_bg_position="center" button_two_bg_repeat="no-repeat" button_two_bg_blend="normal" button_two_letter_spacing_tablet="50″ button_two_letter_spacing_phone="50″ button_two_font="||||||||" button_two_use_icon="on" button_two_icon_placement="right" button_two_on_hover="on" button_two_letter_spacing_hover_tablet="50″ button_two_letter_spacing_hover_phone="50″ button_two_text_shadow_style="none" button_two_text_shadow_color="rgba(0,0,0,0.4)" box_shadow_style_button_two="none" box_shadow_color_button_two="rgba(0,0,0,0.3)" box_shadow_position_button_two="outer" /] [/cwp_et_pb_layout_slider_standard]
TDX Onboarding
| An easy 4-Step Process